How PadLadder Works




At PadLadder.com we have crafted an exciting process to make the transition of purchasing a Home much more attainable.




Our Lease Purchase process is quick and it satisfies the needs of both the Buyer & Seller. When we bring buyers & sellers together they sign a Lease Purchase document that details both The Lease & Purchase Terms upfront.. This allows the Buyer to shift all of their focus on getting approved for mortgage financing. While every transaction is unique in its own way, our Lease Purchase transactions range 6 to 36 months.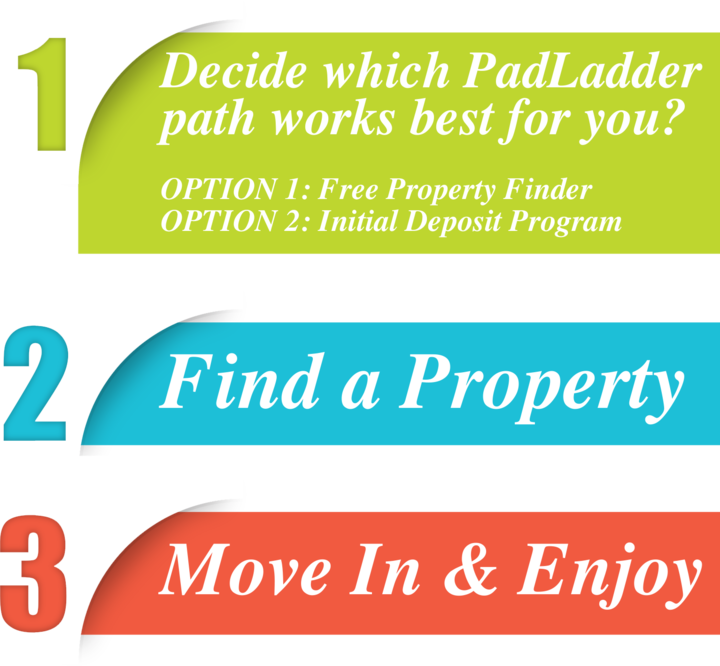 How can PadLadder best serve You?
OPTION 1

: Enroll in PadLadder's Free Property Finder
OPTION 2

:

Property Search Adviser
If you have a crazy/busy schedule & don't have the time to find a property. This is your plan.
Special note: The P.S.A. Program requires you to make a Service Plan Investment upfront. This tells us you are serious & committed to our process. Our team will do the initial work of finding you a property while you are busy doing other things. When you request a consultation with an Adviser, Please be prepared to pay the Service Plan Fee (equals a minimum 1 month house payment). *Your Property Search Adviser Service Plan Fee is refundable upon request. **100% is applied to your Property Purchase Option.
*conditions do apply.

** The total Lease Purchase Option Fee amount equals 3.5% of Property purchase price. 100% of the S.P.F. will be credited to your balance upon signing of the Property Lease Purchase Documents.